Trump inaccurately claims he got 52 percent of female vote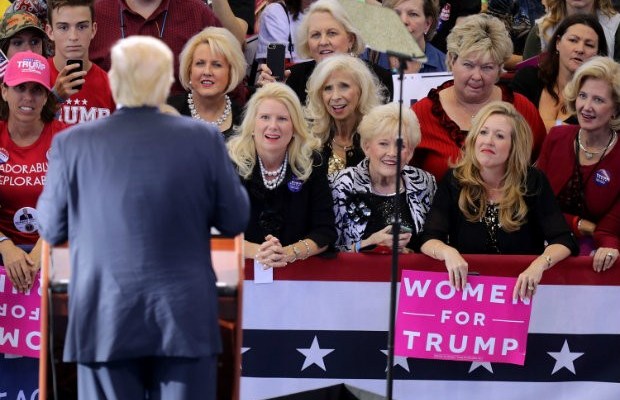 President Trump falsely claimed Saturday that he got 52 percent of the female vote in the 2016 presidential election.
While speaking at a campaign rally in Pennsylvania, Trump referenced speculation ahead of the election that female voters would not turn out to vote for him.
"Remember, women won't like Donald Trump," he said. "I said, 'Have I really had that kind of a problem?' … We got 52 percent. And I'm running against a woman. You know, that's not that easy."
Trump received 52 percent of the vote from white women. Hillary Clinton received the majority of female votes, with 54 percent casting their vote for the Democrat.
Trump has repeatedly touted his achievements for women as president. On International Women's Day, Trump released a statement detailing his administration's work for female entrepreneurs and women in peace and security fields.
Trump made his comments Saturday while speaking at a Pennsylvania campaign rally in support of GOP House candidate Rick Saccone, who is facing a tough race against Democrat Conor Lamb in the deep-red district's special election.
Trump won the district by double-digits in the election, but recent polls have shown Lamb slightly leading Saccone.
[The Hill]
Media
Trump: "Women, we love you. We love you. Didn't we surprise them with women during the election?" pic.twitter.com/RDi75uJxXc

— Washington Examiner (@dcexaminer) March 11, 2018