Trump nominee to lead migrant agency shared Clinton, DNC conspiracies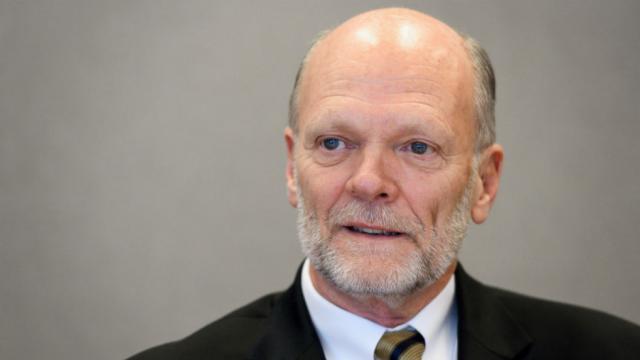 President Trump's pick to lead a United Nations migrant relief organization made hundreds of comments pushing conspiracy theories about Islam and Democrats, according to a CNN investigation published Thursday.
Ken Isaacs, the Trump administration's choice to lead the UN's International Organization for Migration, has faced additional scrutiny after CNN uncovered old social media posts where he appeared to equate all Muslims with terrorists.
On Thursday, CNN published a new trove of past comments.
CNN found that Isaacs also shared conspiracy theories about the Clintons and about the death of Democratic National Committee staffer Seth Rich.
In the summer of 2016, Isaacs tweeted that Switzerland should consider building a wall in the Alps to keep refugees from crossing the border, and responded to a terrorist attack in Nice, France, by saying Islam "is not peaceful."
Last August, he retweeted a user who claimed climate change is a "big hoax," and wrote that scientists "can't predict path of a visible storm yet but certain of manmade climate change."
Isaacs previously apologized after CNN uncovered his initial comments about Muslims, saying his social media use was "careless."
He declined to comment on Thursday's story, and the State Department pointed to a past statement of support for his nomination.
If confirmed, Isaacs will lead the International Organization for Migration, which oversees the use of roughly $1 billion in migrant aid across the world.
[The Hill]