Advisers Gave Trump PowerPoint Presentation Debunking His Claims on Amazon. It Didn't Work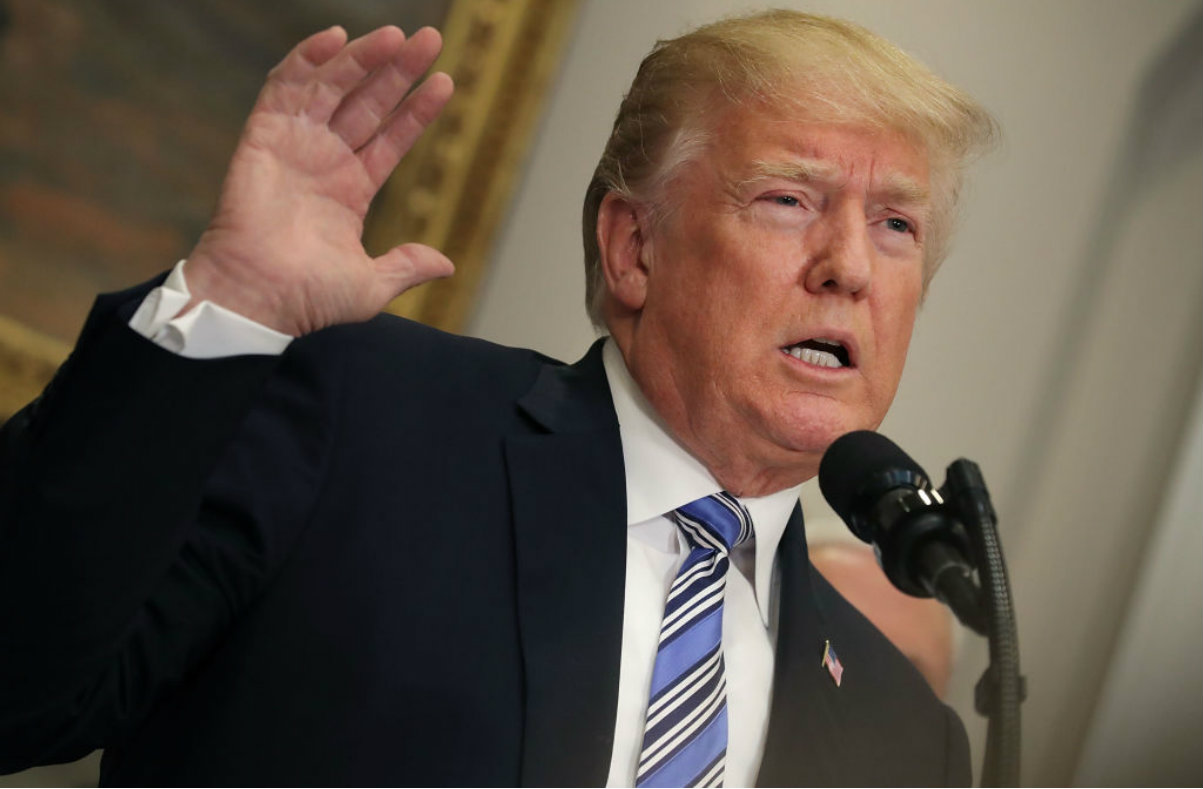 Over the past week or so, President Donald Trump has ramped up his attacks against tech giant Amazon, claiming the company isn't paying any taxes while accusing them of taking advantage of the Postal Service and costing the government billions of dollars.
In the wake of Trump's personal war against Amazon, fact checkers and journalists have noted that the president's claims are either unsupported or outright false. The thing is, Trump's advisers tried early on to keep him from tossing out his Amazon falsehoods. It just didn't take.
Per the Wall Street Journal, White House officials kept hearing Trump grouse about Amazon during his first months in office. Therefore, they decided to set up some briefings so he would speak factually and knowledgeably about the company in public.
Gary Cohn, his top economic adviser, and other officials gave PowerPoint presentations and briefing papers they believed debunked his concerns that Amazon was dodging taxes and exploiting the U.S. Postal Service.It made little difference. Mr. Trump persisted in attacks that ran counter to the material they had showed him.
A source also told WSJ that the presentation wasn't "the narrative he wants," adding that Trump "didn't find it persuasive because he keeps saying it's untrue."
[Mediaite]