Protesters Clash With Trump Supporters Outside Michigan Rally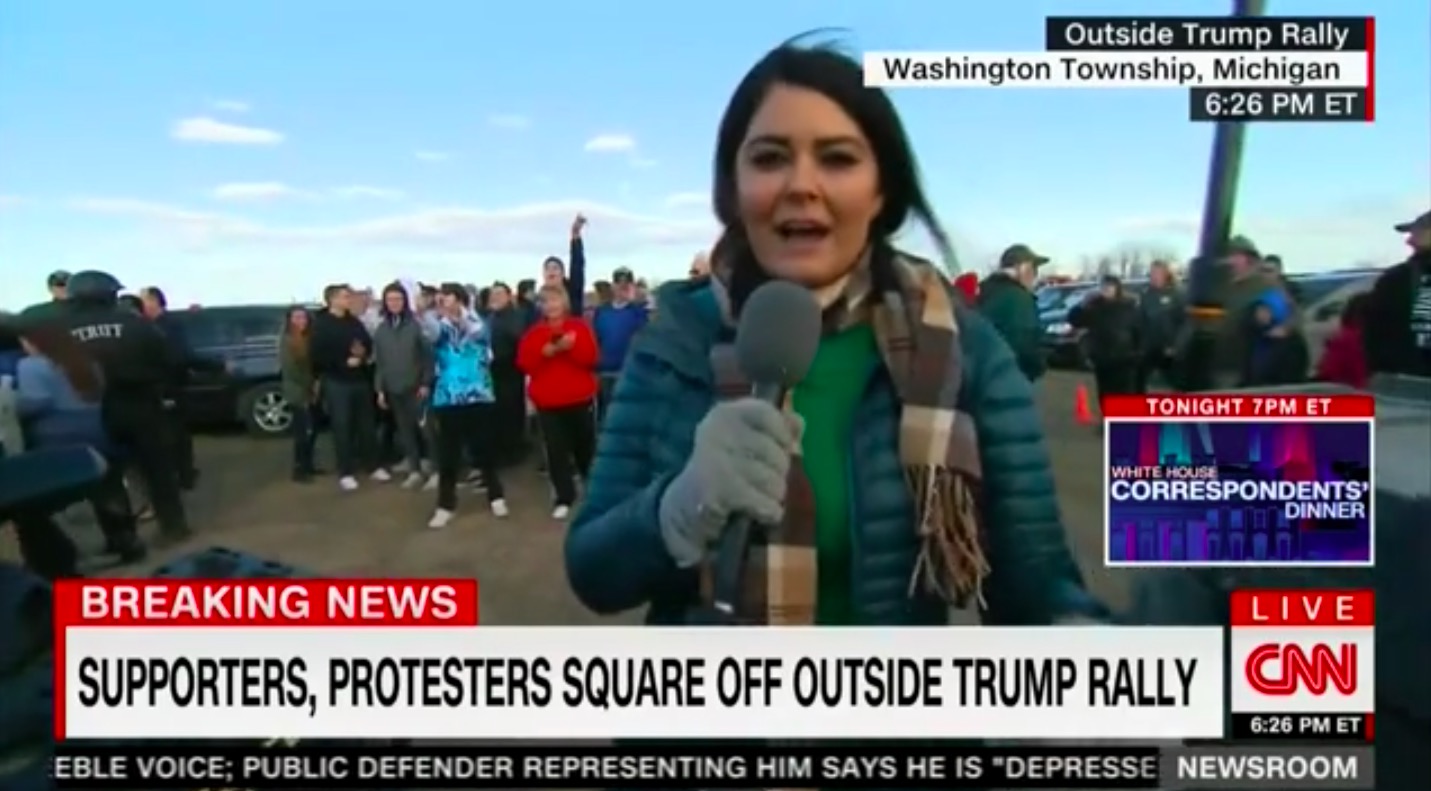 President Donald Trump's supporters clashed with a group of protestors outside of his Saturday night rally in Washington Township, MI — leading to police on horses and ATVs separating both raucous groups.
CNN's Dianne Gallagher caught the commotion on live television while reporting on the president's event. Footage shows Trump supporters taunting the protestors while giving the middle finger. "I apologize for some of the gestures being made on camera at this point," the reporter said as she moved through the crowd.
Both parties began confronting each other outside of the rally just before the president took to the stage. Some supporters of the president were turned away from the stadium, which appeared to be at full capacity according to CNN, and invited to watch the speech on a nearby outdoor screening area. They then began engaging with the nearby protestors, who brought signs with messages critical of the president, as they walked past.
Trump appeared to be speaking directly to his base at the Saturday night event, condemning democrats like Senate Majority Leader Chuck Schumer (D—NY) and House Minority Leader Nancy Pelosi (D—CA), slamming illegal immigration and touting the Republican tax bill. The president's rallies typically also feature clusters of demonstrators outside of the stadiums, though it's rare a confrontation is caught on air.
Watch a clip of the tense exchanges above via CNN.
[Mediaite]