The Justice Department Deleted Language About Press Freedom And Racial Gerrymandering From Its Internal Manual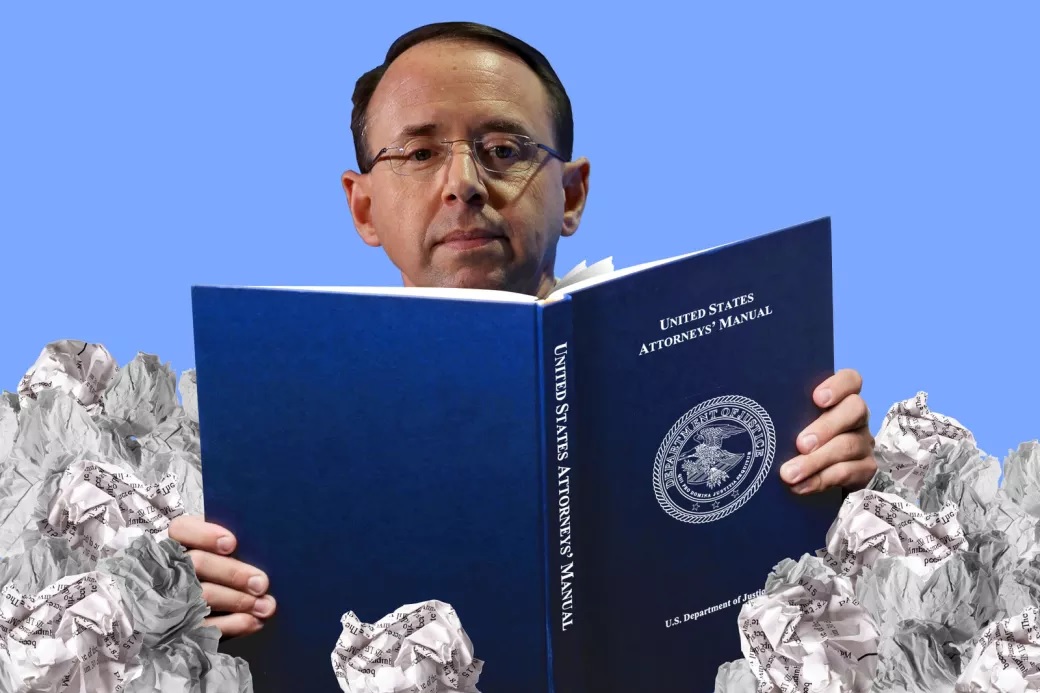 Since the fall, the US Department of Justice has been overhauling its manual for federal prosecutors.
In: Attorney General Jeff Sessions' tough-on-crime policies. Out: A section titled "Need for Free Press and Public Trial." References to the department's work on racial gerrymandering are gone. Language about limits on prosecutorial power has been edited down.
The changes include new sections that underscore Sessions' focus on religious liberty and the Trump administration's efforts to crack down on government leaks — there is new language admonishing prosecutors not to share classified information and directing them to report contacts with the media.
Not all changes are substantive: Long paragraphs have been split up, outdated contacts lists have been updated, and citations to repealed laws have been removed.
The "US Attorneys' Manual" is something of a misnomer. Federal prosecutors in US attorney offices across the country use it, but so do other Justice Department — often referred to as "Main Justice" — lawyers. The manual features high-level statements about department policies and priorities as well as practical guidance on every facet of legal work that comes through the department.
The last major update to the manual was in 1997. Deputy Attorney General Rod Rosenstein — the DOJ's number two official and a veteran federal prosecutor — ordered the top-to-bottom review, according to department spokesperson Ian Prior. In a March speech announcing changes to the department's policy for enforcing certain anti-corruption laws, Rosenstein lamented the difficulty prosecutors have keeping track of policy and procedure changes when they aren't reflected in the manual.
Some of the recent changes were publicly announced. In January, for instance, the department said it was adding a section called "Respect for Religious Liberty," directing prosecutors to alert senior officials about lawsuits filed against the US government "raising any significant question concerning religious liberty" and articulating "Principles of Religious Liberty" that Sessions laid out in an earlier memo.
Most changes haven't been publicly announced, though, which is common practice, according to former DOJ officials who spoke with BuzzFeed News. US attorney offices have been notified of the significant changes so far, and notice will go out when the review is done, Prior said. The public version of the manual online notes when individual sections were last updated.
The Justice Department declined to comment on specific changes. In a statement to BuzzFeed News, Prior said the manual is meant to be a "quick and ready reference" for lawyers, not "an exhaustive list of constitutional rights, statutory law, regulatory law, or generalized principles of our legal system."
"While sections of the USAM have changed over time, the last comprehensive review and update of the USAM occurred twenty years ago. During that time, policies have changed or become outdated, and leadership memos were issued without being incorporated into the USAM. As part of the effort to consolidate policies into a useful one-stop-shop of litigation-related documents for the Department, the Deputy Attorney General ordered a thorough, department wide review of the USAM," Prior said. "The purpose of that review is to identify redundant sections and language, areas that required greater clarity, and any content that needed to be added to help Department attorneys perform core prosecutorial functions."
The review is taking place while the Justice Department is still missing several Senate-confirmed officials, including heads of the Criminal Division, the Civil Division, the Civil Rights Division, and the Environment and Natural Resources Division. Nominees for those posts are waiting for a final vote in the Senate. Trump has yet to announce a nominee for associate attorney general, the department's third-ranking official, following the February departure of Rachel Brand. Prior said that the review process has included career attorneys from across the department.
Sections of the manual that dealt with a variety of personnel and administrative issues, many of which are explained in other internal department documents or are included in federal statutes and regulations, were removed. Those sections included language about what happens when a US attorney spot is vacant, policies for securing and paying witnesses, and compliance with the Freedom of Information Act.
BuzzFeed News compared the latest version of the manual with earlier versions saved via the Internet Archive's Wayback Machine.
[Buzzfeed]