Top staffer at a pro-Trump super PAC doubles down on claim that black people are 'statistically' lazier than whites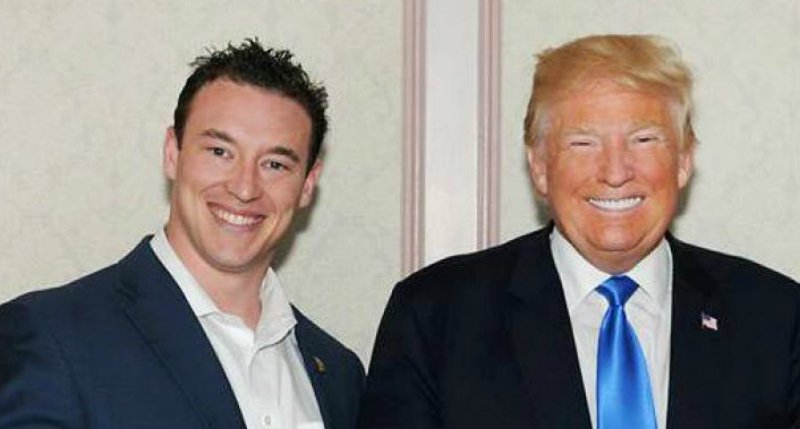 Carl Higbie, a former Trump administration official who now works as a high-ranking staffer at a super PAC connected to the president's agenda distanced himself from racist comments he made on the radio that led to his resignation in January. Now, however, he is doubling down on his claim that black people are "statistically" lazier than whites and claiming the comments were taken out of context.
CNN's KFILE, the blog that originally revealed the America First Policies' staffer's numerous bigoted comments, reported Tuesday that Higbie has since recanted his apology for the remarks he made on his radio show in 2013 and 2014. During those shows, Higbie said he believes "wholeheartedly" that the "black race as a whole" are lazier than white people. He also claimed black women use welfare "as a form of employment," and that he doesn't like Muslims because their "ideology sucks."
When resigning from his position leading the government program that sponsors Americorps, Higbie said that his comments from years prior "do not reflect who I am or what I stand for" and claimed to "regret saying them."
During a radio appearance on Friday, however, the former Trump administration official said he stands by his comments.
"They dig up a couple things, a couple. Look, I had a radio show," Higbie told Virginia talk radio DJ John Fredericks. "How many times have you said something on radio that could possibly be construed as very controversial when taken completely out of context? What, daily?"
Higbie went on to tout his time spent "in low-income, urban minority communities" as well as his "mission trips in high school to Dominican Republic, Central America [and] South America" before saying he made a "statistical observation" about black people as a race.
"It fit their narrative," he said of KFILE's reporting that led to his resignation. "And because I made a statistical observation, they think that's racist."
CNN noted that America First Policies, Higbie's employer, has hosted a number of events that have been attended by President Donald Trump and Vice President Mike Pence, who is scheduled to attend another such event tonight where the staffer will reportedly be. The super PAC also used to employ Pence's chief of staff before he took his job in the White House.