Trump: We didn't pay for release of prisoners from North Korea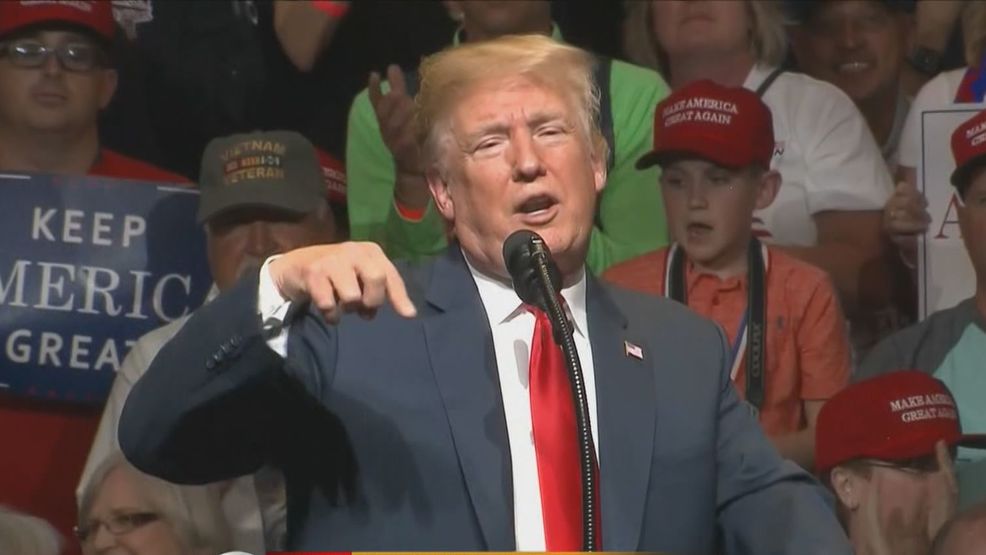 President Trump on Thursday evening touted the release of three Americans prisoners from North Korea who arrived home this week, noting that the U.S. did not pay for their release.
"[North Korean leader] Kim Jong Un did a great service to himself and to his country by doing this. But those hostages came out, with respect, we didn't pay for them," Trump said during a rally in Elkhart, Ind.
"What he did was the right thing, but they came out for nothing and the others came out for $1.8 billion in cash," Trump added.
Trump appeared to be referring to a January 2016 deal in which the Obama administration agreed to pay Iran $1.7 billion to settle a case related to the sale of military equipment before the Iranian revolution.
The payment coincided with the release of five imprisoned American citizens who were released in exchange for seven Iranians detained in the U.S.
The White House at the time disputed that it was a ransom payment.
Trump early Thursday morning greeted the three Americans who were freed from captivity in North Korea earlier this week. He has touted their release as an act of good will by Kim ahead of a planned summit between the two leaders on June 12 in Singapore.
"The relationship is good, and hopefully, I mean for all of us, for the world, hopefully something very good is going to happen," Trump said at Thursday's rally.
[The Hill]
Reality
In 1979, Iran's then-monarch Shah Mohammad Reza Pahlavi paid $400 million to the United States government to purchase military parts. But that year's revolution toppled the shah, and the military parts were never delivered.
To regain its funds, Iran filed a claim against the United States in 1981 in the Iran-U.S. Claims Tribunal, which adjudicates disputes between the two nations. The body, located at the Hague, was established amid negotiations to end the 1979-81 Iran hostage crisis, in which pro-revolution students took over the U.S. embassy in Tehran.
The $1.7 billion dollars Trump mentioned was a settlement of claims, and was announced by the State Department months before Iranian detainees were transferred back home to America.
Media
.@POTUS: "President Obama paid $1.8 billion for hostages." pic.twitter.com/udQbGBAGp2

— Fox News (@FoxNews) May 10, 2018