US allies furious that Trump couldn't be bothered to read a 5-page document they prepared for him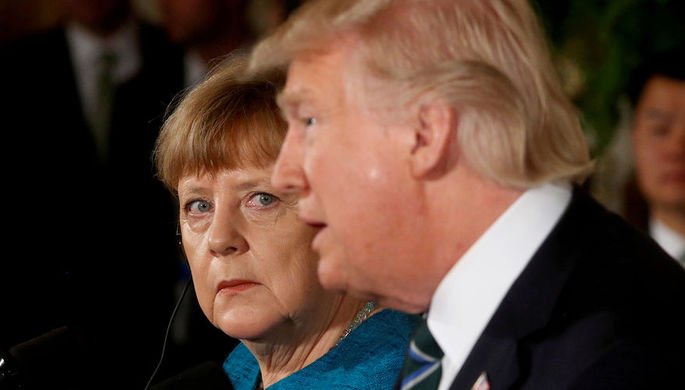 Top American allies in Europe are reportedly upset that President Donald Trump tore up the Iran nuclear agreement without even engaging with their concerns about taking such actions.
The Washington Post reports that the United Kingdom, France and Germany had spent the past several months trying to negotiate with the U.S. State Department about a restructured version of the Iran nuclear deal that would address some of Trump's stated concerns about the agreement.
Even though the sides were reportedly close to an agreement in April, Trump decided to tear up the pact anyway, much to European leaders' annoyance.
To make matters worse, the Post reports that French President Emanuel Macron, German Chancellor Angela Merkel and British Foreign Minister Boris Johnson all believed Trump hadn't even bothered to understand their concerns.
"When Macron, Merkel and Johnson traveled to Washington in the days and weeks before Trump's announcement, all came away with the feeling Trump had not read the five-page document they had prepared and perhaps was even unaware of the effort," the publication reports. "In Brussels, where the E.U. is headquartered, many are skeptical that any further discussion is possible with the United States."