Trump gives Putin light-hearted warning: 'Don't meddle in the election'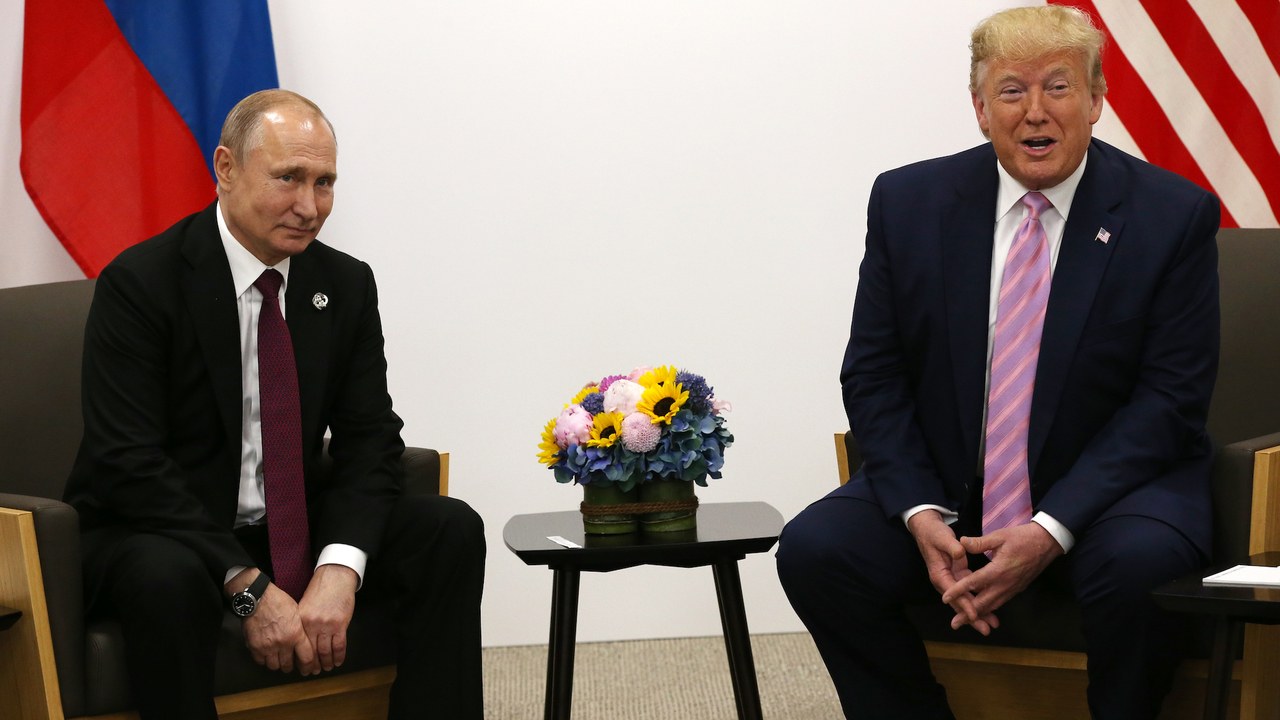 President Donald Trump issued a breezy warning to his Russian counterpart Friday against meddling in US elections, laughing and smiling as he told his counterpart not to interfere."Don't meddle in the election, please," Trump said, smirking and wagging his finger at Putin. He only raised the matter after being questioned by reporters whether he would issue a warning."Yes, of course I will," Trump said before making his joking aside.It was an off-hand moment that came at the start of the men's first meeting since the conclusion of Robert Mueller's investigation.Trump said he enjoyed a "very, very good relationship" with Putin, and said "many positive things are going to come out of the relationship.""We have many things to discuss, including trade and some disarmament, some little protectionism, in a very positive way," Trump said.
When he made his playful admonishment against election interference, Putin sat beside him laughing. Trump's aides, including Secretary of State Mike Pompeo, also smiled.It was hardly the serious confrontation that many of Trump's critics — and even some officials in the US government — have been hoping he'd make ahead of the 2020 contest, which could be vulnerable again to foreign meddling efforts.Instead, it appeared to be Trump's way of injecting levity into what remains a deeply fractured Washington-Moscow relationship.In the seven months since Trump last encountered his Russian counterpart, the Russians detained a former Marine on espionage charges and were accused by Mueller in his report of waging a "sweeping and systematic" influence campaign during the 2016 election.That's a distant cry from the warmed-up relations with Russia that Trump entered office vowing to pursue. When he sat down with Putin on the sidelines of the G20 summit here on Friday, ties between the two countries were near the lowest ebb since the Cold War.In Trump's view, that's the fault of Democrats and overzealous investigators intent on finding links between his campaign and Russian officials. As he greeted Putin for the first time since Mueller concluded his investigation and released a final report, there was little to indicate his view of Moscow's influence efforts has changed or that his prickliness on the topic had waned."I'll have a very good conversation with him," Trump told reporters at the White House as he was departing for Japan.But he declined to detail what he might say regarding election meddling, or whether he would raise it at all."What I say to him is none of your business," Trump said.
[CNN]