Man arrested after punching anti-Trump protester in Cincinnati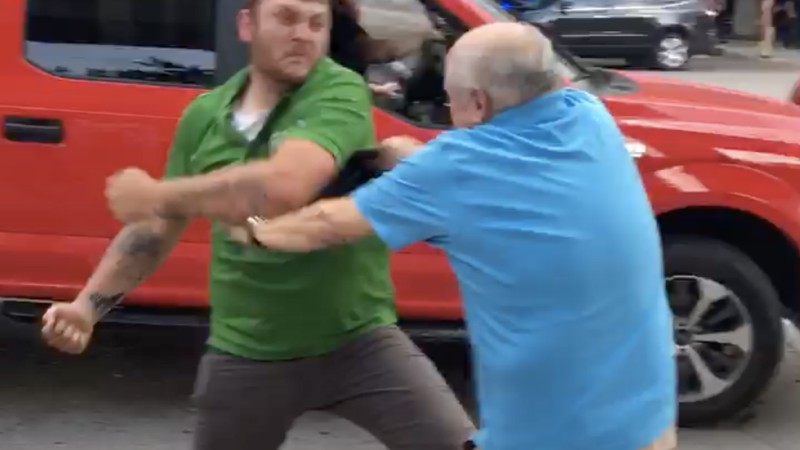 A 29-year-old Georgetown man was led away from U.S. Bank Arena during President Donald Trump's visit to chants of "Lock him up!" Thursday night after punching an anti-Trump protester.
The brief confrontation was recorded and quickly posted to Facebook. It showed a man, identified by police as 29-year-old Dallas Frazier, climb out of a red pickup truck and repeatedly strike 61-year-old protester Mike Alter in the head, our news partner WCPO-TV in Cincinnati reported.
Alter, who spoke to WCPO, said the protest had been peaceful until Frazier arrived.
Frazier, who was in the pickup's passenger seat, began shouting at protesters standing on one side of Broadway Street as it drove by. Then, Frazier got out, WCPO reported.
According to police documents, "suspect exited the vehicle, stated 'you want some,' then struck the victim multiple times in the face." He is in the Hamilton County Justice Center and faces an assault charge.
Cincinnati police Lt. Steve Saunders told WCPO that Frazier was the only person arrested Thursday night in relation to the Trump rally. Saunders said he was not aware of any other fights or rally-related incidents requiring police intervention.
[WHIO]