Trump admin argues transgender workers aren't protected by civil rights law in new Supreme Court filing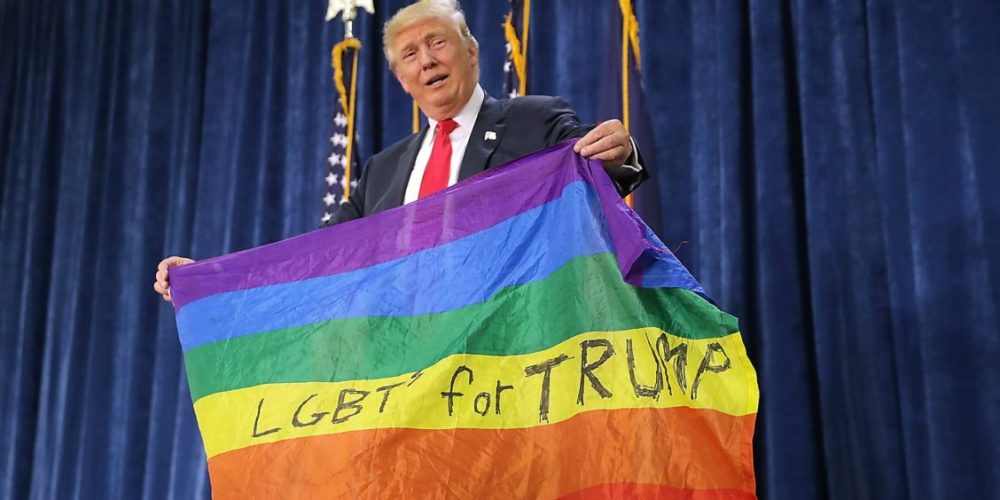 The Trump administration on Friday filed a brief with the Supreme Court arguing that federal civil rights laws do not protect transgender workers.
The filing relates to the case of Aimee Stephens, a transgender woman who was fired as the funeral director of R.G. & G.R. Harris Funeral Homes Inc. in Detroit after she told owner Thomas Rost that she planned to transition from male to female and would be representing herself as a woman while at work.
In March 2018, the 6th Circuit Court of Appeals ruled the funeral home had violated Title VII anti-discrimination laws in the decision, with the court ruling that "discrimination on the basis of transgender and transitioning status is necessarily discrimination on the basis of sex" and therefore protected under Title VII of the Civil Rights Act of 1964.
However, in their court filing submitted Friday, Solicitor General Noel J. Francisco and Department of Justice attorneys argued that the specific Civil Rights Act provision "does not bar discrimination because of transgender status," meaning the Michigan funeral home was within its right to fire Stephens.
"In 1964, the ordinary public meaning of 'sex' was biological sex. It did not encompass transgender status," the brief reads. "In the particular context of Title VII — legislation originally designed to eliminate employment discrimination against racial and other minorities — it was especially clear that the prohibition on discrimination because of 'sex' referred to unequal treatment of men and women in the workplace."
If the Supreme Court sides with the Trump administration, it would overturn the previous ruling by the 6th Circuit Court of Appeals, and mark a major blow to LGBT rights.
The move comes hours after the Log Cabin Republicans endorsed President Trump's 2020 reelection bid, reversing its decision four years ago when the conservative LGBT organization declined to endorse then-candidate Trump in 2016.
The group said Friday in its decision that Trump has helped advance LGBT rights through policies seeking to end the spread of HIV/AIDS as well as his push to get other countries to conform to modern human rights standards.
Trump has referred to himself as the "most pro-LGBT presidential nominee in the history of the Republican Party," but has come under fire for his transgender military ban, which reversed the Obama-era policy of allowing transgender individuals to openly serve in the military.
The ban was formally upheld by the Supreme Court earlier this year after facing multiple legal challenges.
[The Hill]