Trump doubles down on Jewish controversy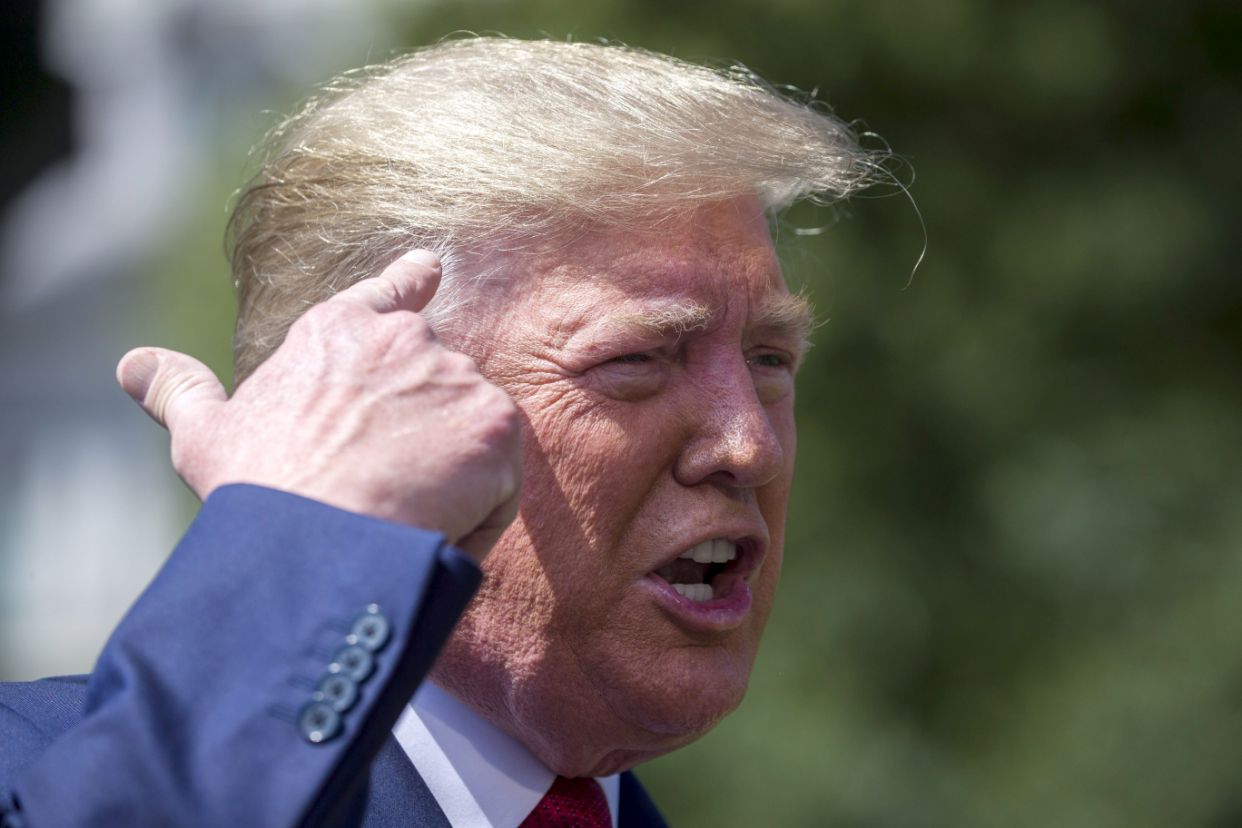 President Trump doubled down Wednesday on his assertion that Democratic voters are being "disloyal" to Jewish people and Israel.
"In my opinion, if you vote for a Democrat you're being very disloyal to Jewish people and you're being very disloyal to Israel. And only weak people would say anything other than that," Trump told reporters as he left the White House for a speech in Kentucky.
"The Democrats have gone very far away from Israel," he added. Trump on Tuesday said Jews who vote for Democrats either "lack knowledge" or show "great disloyalty." The comment came as he railed against Reps. Rashida Tlaib (D-Mich.) and Ilhan Omar (D-Minn.), who have been critical of the U.S.-Israel alliance. The president questioned how the Democratic Party could defend them and their views on Israel. Jewish groups and Democratic lawmakers swiftly condemned Trump's remarks as anti-Semitic for questioning the loyalty of Jewish people in the United States. Multiple exit polls after the 2016 election showed that more than 70 percent of Jewish voters voted for Democratic candidate Hillary Clinton. It wasn't clear from Trump's original remarks to whom he believed Jewish Democratic voters were being loyal. Charging Jewish people with disloyalty to the United States or having dual loyalty to Israel is an anti-Semitic trope. Former New York Mayor Rudy Giuliani, the president's personal lawyer, tweeted Wednesday that Trump was "referring to disloyalty to Israel."
Earlier on Wednesday, Trump quoted a right-wing conspiracy theorist who said on a Newsmax show that Israeli Jews view the president like the "second coming of God" and that American Jews who don't support him "don't even know what they're doing." The president has made support for Israel, including moving the U.S. Embassy to Jerusalem and recognizing the country's claim over the Golan Heights, a centerpiece of his foreign policy. But his rhetoric chastising Jewish people over their political leanings is likely to inflame those groups and energize his opponents. "I have been responsible for a lot of great things for Israel," Trump said as he left the White House.
[The Hill]