Trump says he doesn't believe report of Israel spying on White House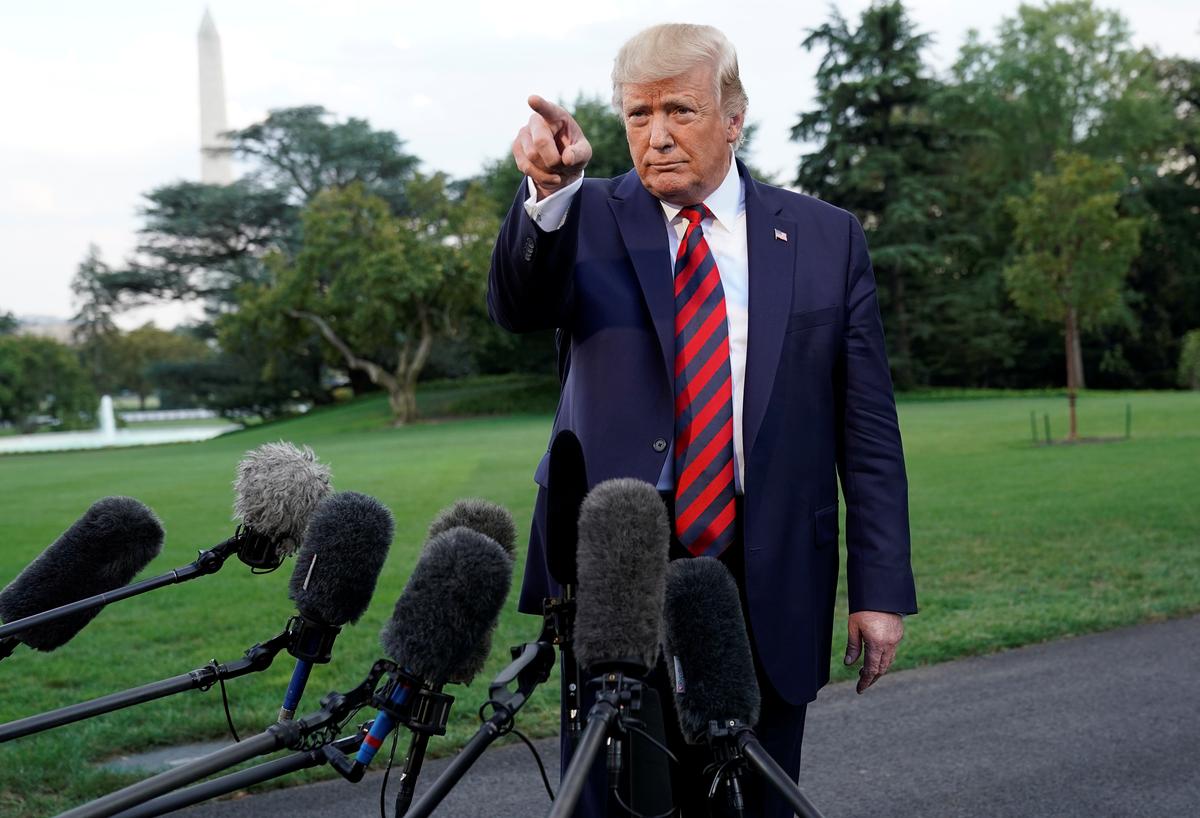 US President Donald Trump said Thursday that he does not believe a report that Israel was likely behind the placement of devices in the vicinity of the White House that can capture cellphone calls.
"I don't believe that, no, I don't believe the Israelis were spying on us. I really would find that hard to believe," Trump told reporters at the White House after being asked about the report.
The Politico news outlet reported Thursday that the FBI had determined Israel was responsible for the placement of cellphone surveillance equipment near the White House and at other sensitive locations in Washington, DC.
"My relationship with Israel has been great," Trump said, listing some of his pro-Israel accomplishments. "Anything is possible," he conceded, "but I don't believe it."
Earlier Thursday a senior US official also denied the report.
The story "is completely false. Absolutely false. I checked," Noga Tarnopolsky, a reporter for the Los Angeles Times, quoted the senior administration official as saying.
Prime Minister Benjamin Netanyahu and other senior Israeli officials swiftly rejected the accusation as a "blatant lie." Netanyahu said it was absolutely false, without "a scintilla" of truth.
"There is a longstanding commitment, and a directive from the Israeli government not to engage in any intelligence operations in the US. This directive is strictly enforced without exception," a statement from the Prime Minister's Office read.
Also, an Israeli spying operation against the United States government on American soil would represent a dramatic departure from decades-old Israeli policy, a former intelligence official said.
According to Chuck Freilich, a former deputy national security adviser, that was not a pro forma denial by a government caught doing something it shouldn't, but a true description of Israeli policy.
"Can I tell you from personal knowledge that it's not happening today? No. Could someone have lost it completely in some upper echelon of the government? I don't know. But based on everything I know, it's totally false," Freilich told The Times of Israel.
A former senior US official with knowledge of the alleged Israeli operation told Politico it was assumed that the devices were installed to spy on US President Donald Trump and his top aides, although it was unclear whether the attempt was successful.