Senate confirms Aton Scalia's Son as Labor secretary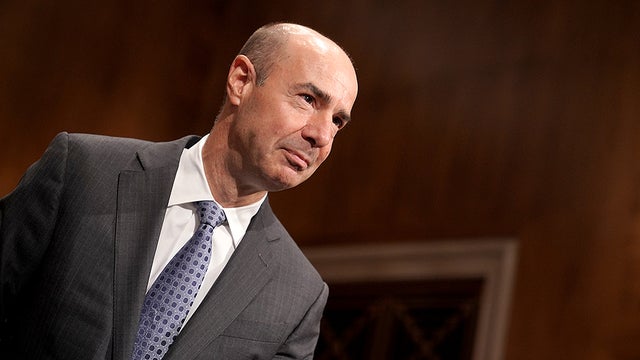 The Senate has confirmed Eugene Scalia to lead the Labor Department, replacing Alexander Acosta who resigned amid questions over a plea deal he brokered for the now-deceased sex offender Jeffrey Epstein.
The Senate voted along party lines, 53-44, to confirm Scalia. He is the son of the late Supreme Court Justice Antonin Scalia.
At his confirmation hearing last week, Democrats questioned his record on LGBTQ and disability rights, noting his past writings and court cases. The Senate Health, Education, Labor and Pensions Committee on Tuesday voted along party lines to advance his nomination.
President Trump officially nominated Scalia in August, triggering opposition from labor unions due to his work as a lawyer for businesses in high-profile labor fights.
Scalia, 55, is a partner at the law firm Gibson, Dunn & Crutcher and is a member and former co-chairman of its labor and employment practice group. He also co-chairs the firm's administrative law and regulatory practice group.
He also served as solicitor of the Labor Department from 2002 to 2003 after his appointment by former President George W. Bush.
[The Hill]