Pentagon policy chief's firing was part of White House purge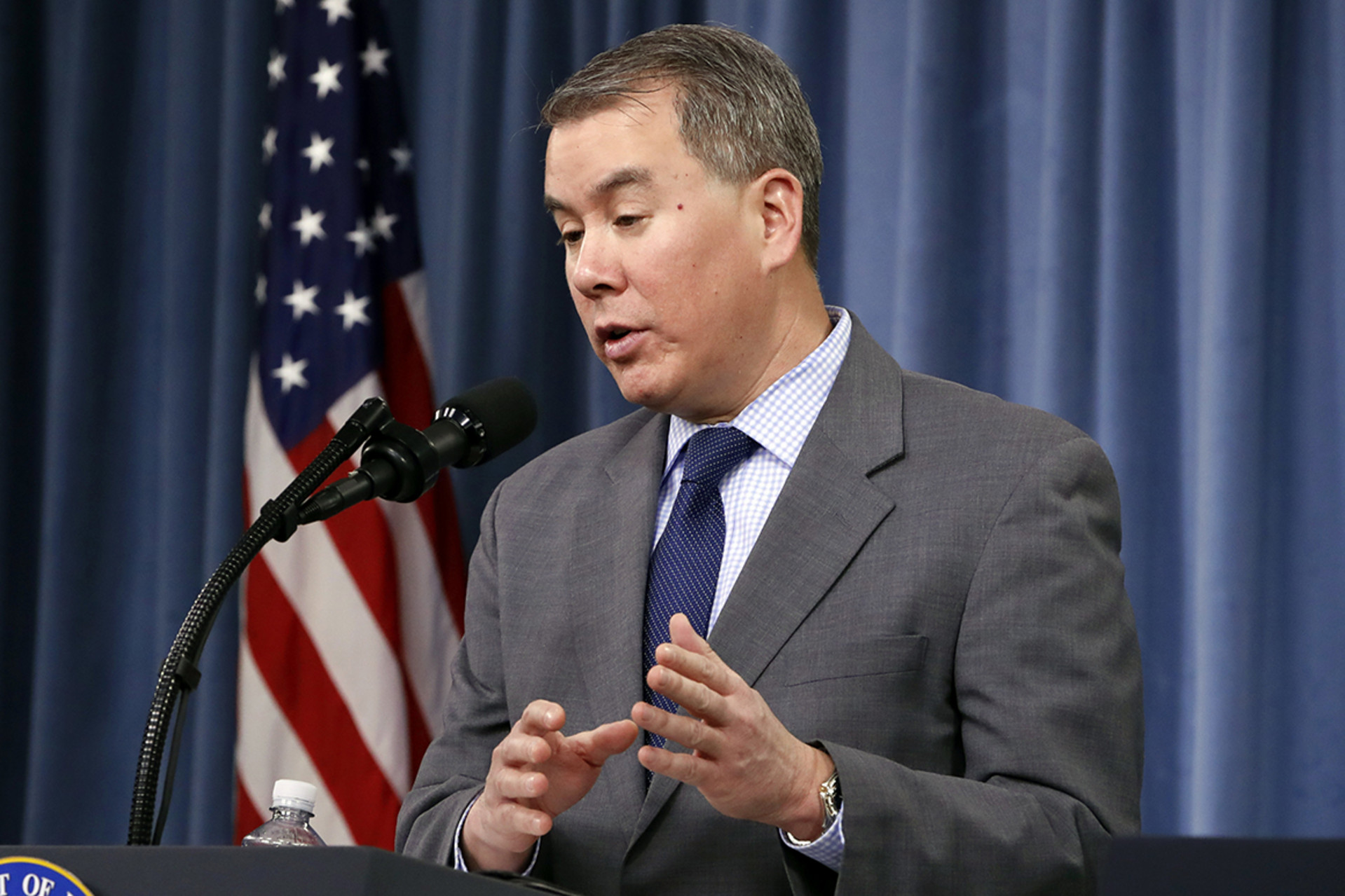 The White House demanded the ouster of Pentagon policy chief John Rood last week after the former industry executive opposed the administration on plans to pull U.S. troops from Syria and its policy toward Chinese tech giant Huawei, six current and former Trump administration officials tell POLITICO.
Rood, who has served as undersecretary of Defense for policy since January 2018, resigned on Feb. 19 at the behest of President Donald Trump and will officially step down at the end of this week. Rood oversees implementation of national security policy throughout the Defense Department and is one of the defense secretary's top advisers.
At the National Security Council, Rood was known for his tendency to explode at underlings, leading to a steady string of high-level departures from the Pentagon over the past year. On top of that, the NSC chafed at Rood's opposition to several key White House agenda items.
Trump's campaign to root out "anti-Trump" members of his administration following his impeachment acquittal provided the NSC the perfect opportunity to finally oust Rood, current and former officials said.
"He never hesitated to tell the White House that he disagreed on stuff," said one former administration official, citing the withdrawal from the Iran nuclear deal, moving the U.S. Embassy in Israel to Jerusalem and pulling U.S. troops from Syria —decisions former Defense Secretary Jim Mattis also opposed before his own ouster. "He definitely wasn't a loyalist."
Most recently, Rood opposed a rule from the Commerce Department that would have barred companies from selling to Huawei from overseas facilities. The Pentagon later dropped its opposition to the rule.
Rood had warned against Trump's hold on military aid to Ukraine, which prompted the impeachment inquiry. But long before the scandal, sources say Rood clashed with NSC officials, particularly former national security adviser John Bolton and his core advisers Victoria Coates and Charles Kupperman.
Rood's office declined to comment.
Early last year, a group of NSC senior directors brought up complaints about Rood's leadership style with Bolton, according to current and former officials. The sources expressed concern that Rood's treatment of his staff, particularly widespread incidents of yelling at subordinates, was prompting senior leaders to leave the department.
Since Mattis left in December 2018, several high-ranking civilians have resigned. Of 58 Senate-confirmed positions at DoD, 18 are vacant, and that will rise to 19 once Rood departs at the end of this week.
"He's the least liked guy in national security circles," said one administration official. "It's the most widespread negative view of any one official" that the source had encountered during their long tenure in the Trump administration.
Rood's ouster has prompted fears within the Pentagon that Trump's purge could extend to other officials seen as not sufficiently loyal to the president, said the first former administration official. People who are awaiting nomination or confirmation — including Elaine McCusker, whose nomination to be Pentagon comptroller may be in jeopardy due to her opposition to the Ukraine aid freeze — are seen as particularly vulnerable.
"There is a long list of names of people they are going to boot out and they are going to replace them with purely politicals," the former official said.
Rood's ouster had been in the works for a while, the sources said. It took the arrival of a new director for the White House Presidential Personnel Office, John McEntee, who Trump hired to oversee his post-impeachment loyalty purge, to push the final decision through. McEntee is "energetic and gets things done," said the first administration official.
Another former defense official defended Rood as "a good Republican," but noted that in the aftermath of the impeachment inquiry, the White House is eliminating all dissension and the Pentagon's policy chief was "easily a target."
"Rood has served in the public and private sector admirably. He is loyal to the mission, but I think President Trump has been convinced that Rood is an obstacle to his agenda," the former defense official said.
[Politico]