Trump touts his 'astounding' TV ratings, compares his coronavirus press briefings to 'The Bachelor'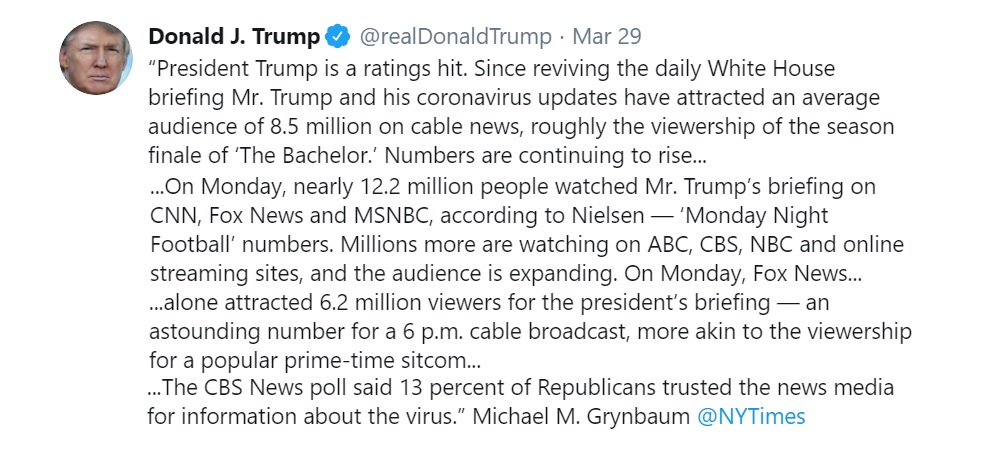 The silver lining for the Trump administration during this coronavirus pandemic: It makes for fabulous television, apparently. A real blockbuster. Must-see TV! Like, we're talking "The Bachelor" and "Monday Night Football" ratings, according to data cited by the president.
In fact, "numbers are continuing to rise," Trump tweeted, though he didn't clarify whether he was referring to the number of coronavirus deaths in the U.S. or viewers of his press conferences.
Here's his full thread:
Trump was pointing to an article from the New York Times but didn't mention the primary angle of that story, which focused on whether networks should even air his addresses to the media because of the risk of the president spreading of false or misleading information.