Trump Supporter Sucker Punches Black Protester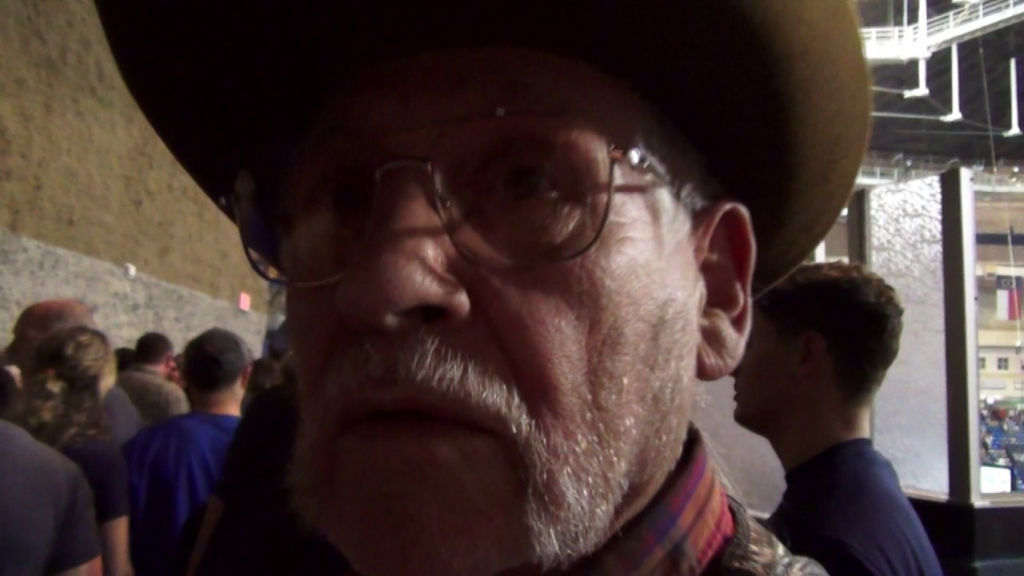 A black man, Rakeem Jones, protested a Donald Trump rally in North Carolina. As he was being escorted out of the rally by men in "Sheriff's Office" uniforms, Jones was punched in the face by a Trump supporter, John Franklin McGraw, wearing a cowboy hat. The officers then quickly wrestled Jones (the victim) to the ground, pinned his arms behind his back, and led him out of the venue.
The man who punched the protester, identified as John McGraw, told Inside Edition that his actions were justified.
The next time we see him, we might have to kill him. We don't know who he is. He might be with a terrorist organization.
When McGraw was charged with assault, Trump contemplated owning up to his promise to pay for an attacker's legal fees, then walked back his promise. However Trump did later defend McGraw on CNN.
Reality
Trump gave his supporters permission to beat up protestors. What the hell do you think would start to happen?
Protests at Trump rallies do not occur in a vacuum. Since he first announced his candidacy, Trump continues to make racist, sexist, and authoritarian remarks that marginalizes anyone who do not meet his view of white and conservative enough. A full list of protests can be found here.
Update
John Franklin McGraw pleaded no contest to misdemeanor charges of assault and battery and disorderly conduct. A judge also ordered McGraw to pay $180 in court costs, a $250 fine, and was placed under one year of probation.
Links
http://www.motherjones.com/mojo/2016/03/donald-trump-supporter-sucker-punches-black-protester
http://www.washingtontimes.com/news/2016/mar/5/donald-trump-gives-supporters-permissions-be-viole/
http://www.npr.org/sections/thetwo-way/2016/03/13/470294270/trump-on-rally-violence-dont-accept-responsibility-might-pay-legal-bills
http://www.businessinsider.com/donald-trump-protester-sucker-punch-legal-pay-2016-3
https://twitter.com/Reuters/status/707988241480286212
http://www.cnn.com/videos/politics/2016/03/13/donald-trump-john-mcgraw-legal-fees-punch-orig-vstan-dlewis.cnn