Trump Backer, Man He Sucker-Punched at Trump Rally Meet in Court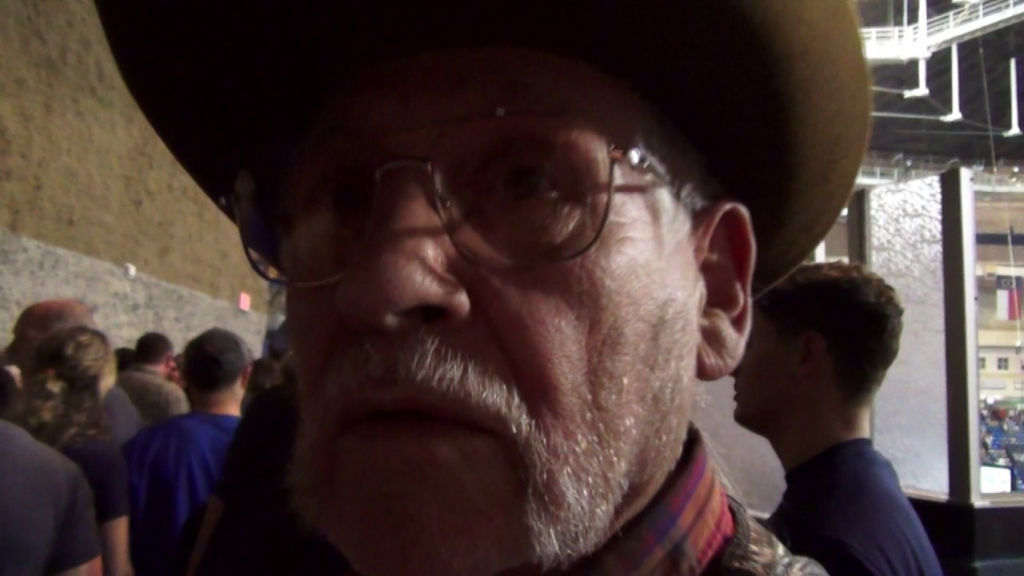 A man accused of hitting a protester at a Donald Trump rally in North Carolina has received a 30-day suspended sentence and 12 months of unsupervised probation.
CBS Raleigh, North Carolina affiliate WNCN-TV reports 79-year-old John Franklin McGraw, of Linden, pleaded no contest on Wednesday to misdemeanor charges of assault and battery and disorderly conduct. A judge also ordered McGraw to pay $180 in court costs and a $250 fine.
McGraw was accused of hitting Rakeem Jones as Cumberland County sheriff's deputies were removing Jones from the Trump rally in Fayetteville on March 9. The assault was captured on video.
McGraw apologized for his actions, and Judge Tal Baggett told him to talk to Jones. The two men spoke, shook hands and hugged, and people in the courtroom applauded.
McGraw said he and Jones were both caught up in a "political mess."
Jones accepted his apology and the two then hugged and agreed to work together to heal the country.
"It just felt good being able to shake his hand … and face him," Jones said.
The judge said he was pleased that both men found a way to peacefully resolve the issue.
WNCN notes that video of the punch was tweeted by New York Daily News writer Shaun King.
In a video later posted by "Inside Edition" shortly after the incident, McGraw defended his actions, WNCN says.
"He deserved it," McGraw said of Jones.
"The next time we see him, we might have to kill him. We don't know who he is. He might be with a terrorist organization."
McGraw showed little remorse for the attack.
"You bet I liked it. Knocking the hell out of that big mouth," McGraw continued. "No. 1, we don't know if he's ISIS. We don't know who he is, but we know he's not acting like an American."
Reality
Donald J. Trump has broken another campaign promise, this time he backed out of paying the legal fees and to personally defend it court those supporters who commit violence against the people who protest at his rallies.
John Franklin McGraw, who sucker-punched a defenseless man at a Trump rally just days after Trump himself promised to defend his supporters in court for hurting protesters, pleaded no contest to misdemeanor charges of assault and battery and disorderly conduct without the defense or aide of the president-elect