Trump Flip-Flops Position on Muslim Ban to Only 'Terrorist States'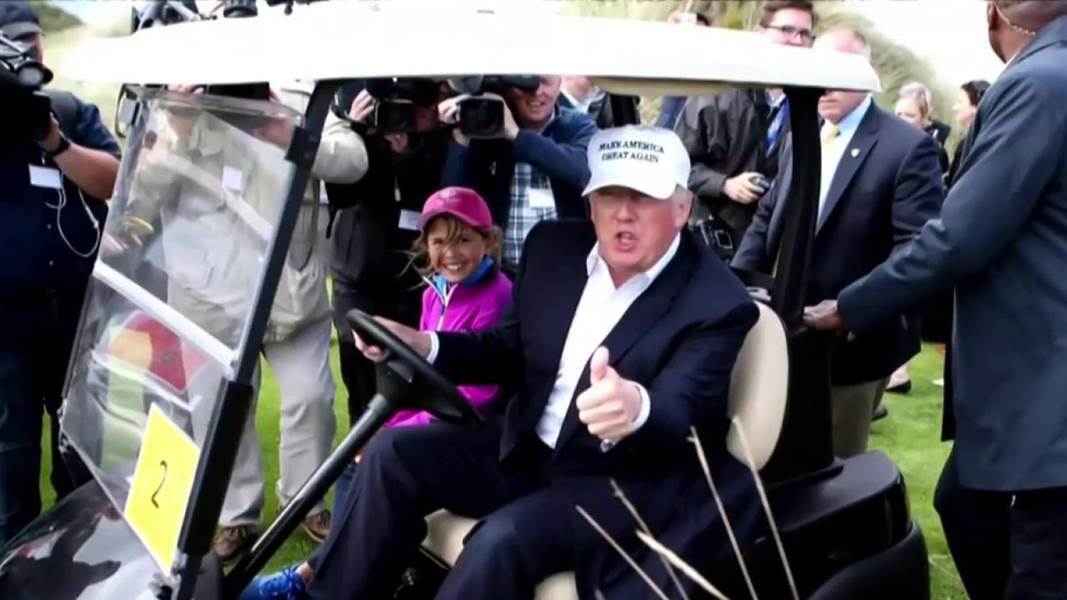 Donald Trump's proposed ban on Muslims entering the United States has been a central issue of his campaign — but he has described the ban differently in the weeks since the mass shooting in Orlando.
While gaggling with reporters as he toured his golf club here, Trump suggested in an offhand comment that his ban wouldn't apply to Muslims from countries not typically associated with terrorism.
"It wouldn't bother me, it wouldn't bother me," Trump said when asked whether he would allow a Scottish Muslim into the U.S. under his policy.
His spokeswoman, Hope Hicks, told CNN Saturday that Trump supports barring only Muslims from "terror states," not all Muslims.
Trump even indicated that the ban is not ironclad, telling CNN in a brief interview on Saturday he would consider allowing Muslims from states with heavy terrorist activity to enter the U.S., as long as they are "vetted strongly."
He also told the Daily Mail that individuals from "terror countries" would be "even more severely vetted" but could ultimately be allowed entry into the country.
"People coming from the terror states — and you know who I'm talking about when I talk about the terror states — we are going to be so vigilant you wouldn't believe it and frankly a lot will be banned," Trump told CNN after touring his golf course here.
Trump also focused on the need to ban individuals from "terrorist countries" in an interview later Saturday with Bloomberg Politics.
"I want terrorists out. I want people that have bad thoughts out. I would limit specific terrorist countries and we know who those terrorist countries are," Trump said, again not specifying which countries would be included.
(h/t CNN)
Reality
With the many other flip-flops since becoming the Republican party's nominee, Trump rejected almost every stance that his supporters loved which separated him from the other Republican primary candidates.
On December 7th, 2015, Republican presidential candidate Donald Trump released a statement calling for a total and complete shutdown of Muslims entering the United States until our country's representatives can "figure out what is going on." The reasons Trump cited for the Muslim ban included studies that did not exist and unsubstantiated claims that there was a "great hatred towards Americans by large segments of the Muslim population" and the that "it is obvious to anybody the hatred is beyond comprehension."
It was a statement that, by far, was one of the most bigoted statements Trump, or any other politician, has made in our lifetime.