Fox News says its report of a possible Clinton indictment is wrong, but Trump keeps citing it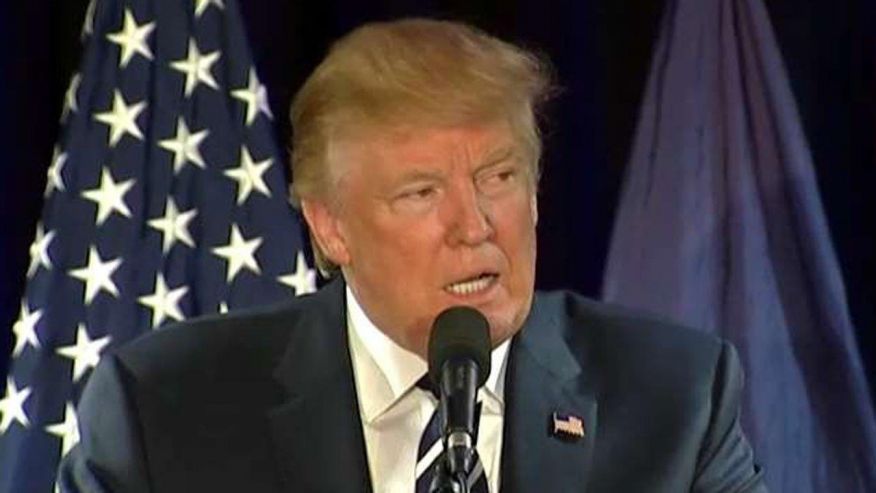 Donald Trump cited an erroneous Fox News report on the FBI investigation of Hillary Clinton's email on Friday as he pressed his case that his Democratic rival is a criminal who belongs in prison.
At a country club rally on a crisp autumn day in southern New Hampshire, Trump pronounced Clinton guilty of perjury, saying she lied to Congress about her use of a private email server when she was secretary of State.
"The FBI agents say their investigation is likely to yield an indictment," Trump told about 1,000 supporters, alluding to a Fox News report that the network retracted Friday morning.
It was unclear whether Trump was aware that Fox News anchor Bret Baier had just acknowledged that there were no facts to back up his statement Thursday that the federal probe would result in an indictment.
"No one knows if there would or would not be an indictment," Baier told Fox News viewers in a rare on-air apology.
"It was a mistake, and for that I'm sorry," Baier said.
Fox News also retracted another element of its reporting that Trump has used to tar Clinton during the week since FBI Director James Comey announced that investigators were examining newly discovered emails to see whether they had any significance in the Clinton probe that was closed in July with no charges.
Fox News reported incorrectly – and Trump has repeated — that as many as five foreign intelligence agencies might have hacked Clinton's private server, despite Comey saying in July that there was no evidence of a breach.
Baier acknowledged Friday that there were "still no digital fingerprints of a breach."
(h/t Los Angeles Times)
Media
Bret Baier apologizes for his FBI-Clinton indictment report: "It was a mistake and for that, I'm sorry." https://t.co/5s32gWTpAi pic.twitter.com/GrevQfia1o

— Kyle Griffin (@kylegriffin1) November 4, 2016