Trump: 'Take the guns first, go through due process second'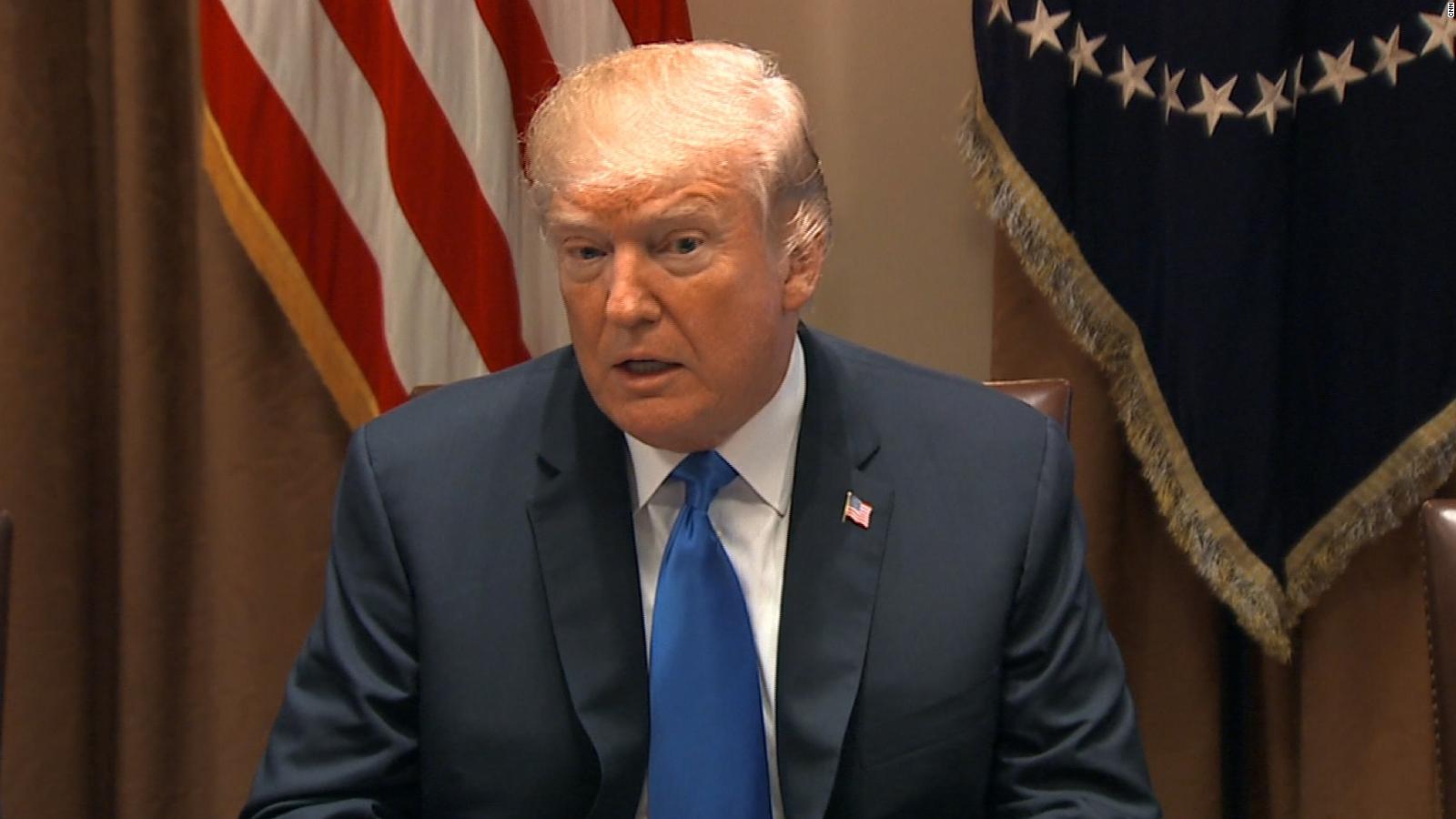 President Trump on Wednesday voiced support for confiscating guns from certain individuals deemed to be dangerous, even if it violates due process rights.
"I like taking the guns early, like in this crazy man's case that just took place in Florida … to go to court would have taken a long time," Trump said at a meeting with lawmakers on school safety and gun violence.
"Take the guns first, go through due process second," Trump said.
Trump was responding to comments from Vice President Pence that families and local law enforcement should have more tools to report potentially dangerous individuals with weapons.
"Allow due process so no one's rights are trampled, but the ability to go to court, obtain an order and then collect not only the firearms but any weapons," Pence said.
"Or, Mike, take the firearms first, and then go to court," Trump responded.
Trump met with lawmakers on Wednesday to discuss gun laws and school safety in the aftermath of a Feb. 14 shooting at a high school in Parkland, Fla., that left 17 people dead.
The suspected shooter, Nikolas Cruz, was able to legally purchase the AR-15 reportedly used in the shooting despite numerous calls to law enforcement about his unstable behavior.
[The Hill]
Media