Trump Tweets Videos of Fox News Segments Trashing Comey, Decrying 'Attempted Coup'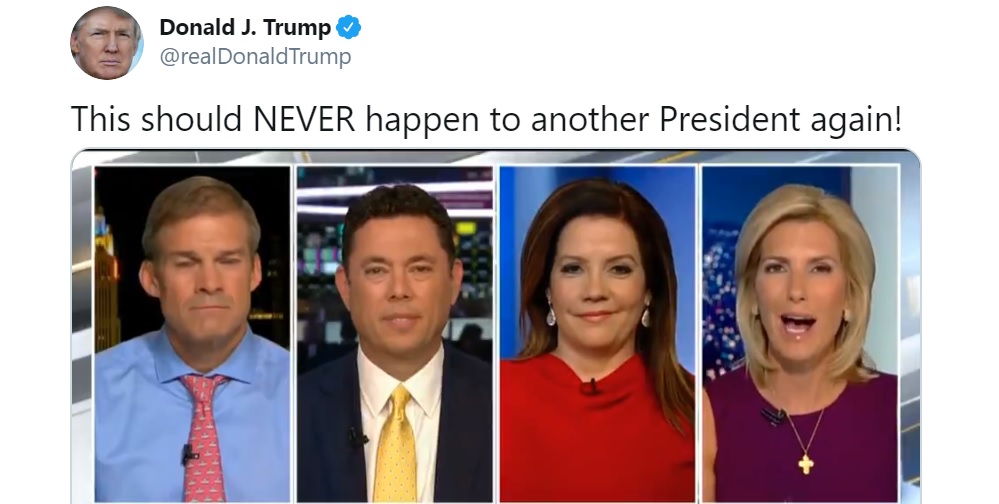 President Donald Trump's public complaints about Fox News this week have not stopped his his typical social media habit of sharing clips from the network.
Today he posted a number of videos from Fox News trashing former FBI director James Comey after the OIG report released yesterday. Comey was not charged, but he was criticized for setting a "dangerous example" with his actions.
This morning Trump shared a Fox & Friends segment with former CIA officer Bryan Dean Wright saying "in 2016, we had effectively a coup" going on:
This afternoon, he shared clips of both Congressmen Doug Collins, Peter King (who railed against an "attempted coup" too), and Jim Jordan:
[Mediaite]