Trump Rails Against Pelosi Announcing Impeachment Inquiry: 'Witch Hunt Garbage'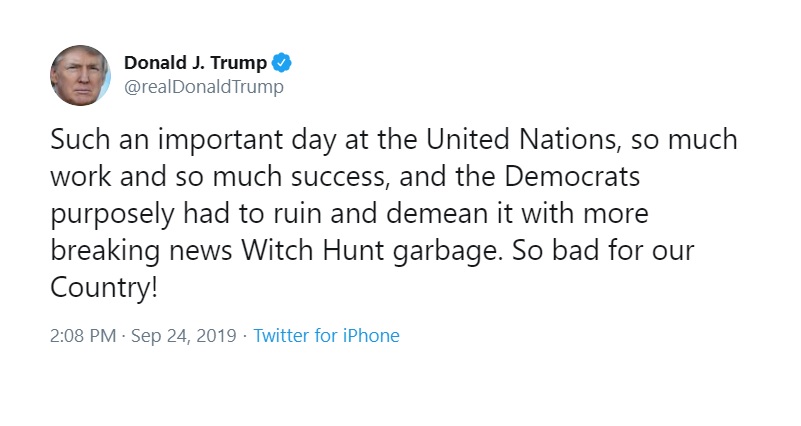 President Donald Trump reacted to the announcement of a formal impeachment inquiry by Speaker Nancy Pelosi by raging against Democrats in a tweet.
Earlier today, suggesting it would be good for him.
At the center of this new impeachment push is Trump's call with the president of Ukraine, following the reports about him pressing for an investigation into the Bidens and the halting of military aid to Ukraine apparently before that call took place.
[Mediaite]