Trump posted a picture of himself as Rocky, his campaign claims it isn't edited.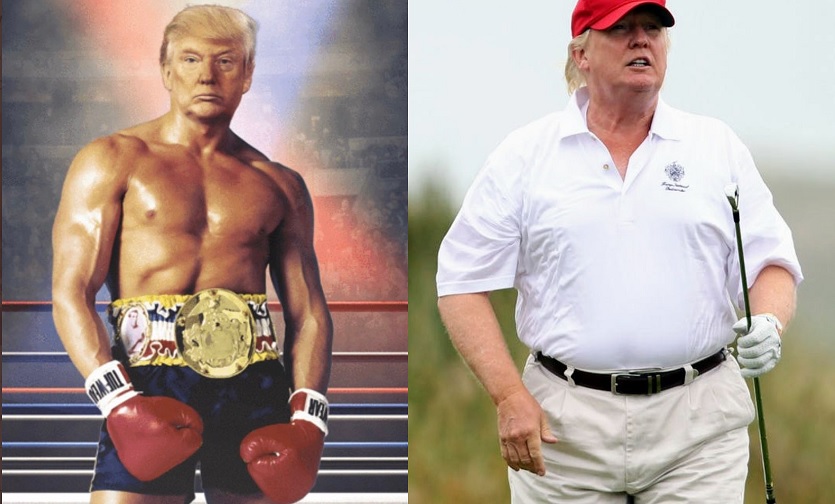 People are used to seeing Donald Trump's face transposed on to a lot of things: satsumas, the Queen, a giant floating baby flying across the US and the UK.
But this morning, the president himself posted a photo where his head was photoshopped on to something utterly surprising: the super-buff, bare body of the fictional boxer Rocky Balboa.
It was tweeted at 10.54am, with Trump offering exactly zero explanation – not even a caption. All we know is that the tweet was sent during a golf trip at one of Trump's golf clubs in Florida, during his Thanksgiving holiday at Mar-a-Lago.
Who knows how we should interpret it? Perhaps the 45th president suffered a blow to the head this morning. Or perhaps he wants us to know he's a fighter. Maybe he's upset about of all the low blows thrown his way during his tenure, with people saying mean things like "why does he grab women by the pussy?"