Trump health officials lie and deny that US rejected WHO diagnostic test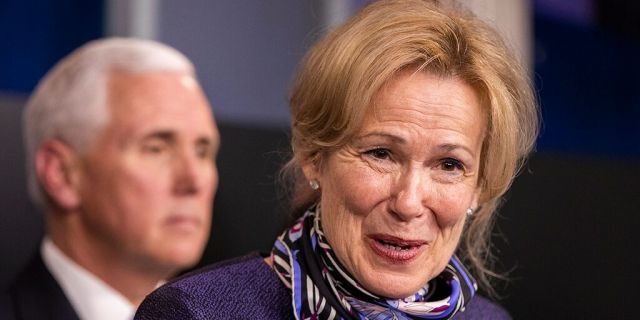 Trump administration health officials on Tuesday defended the pace of diagnostic testing for the novel coronavirus while pushing back on criticism that the U.S. rejected a test from the World Health Organization (WHO).
The federal government has been criticized for not at least temporarily using the WHO test until the Centers for Disease Control and Prevention (CDC) created its own. While officials have acknowledged there are still not enough tests to meet demand, they denied refusing other tests.
"No one ever offered a test that we refused," said Adm. Brett Giroir, assistant secretary for health at the Department of Health and Human Services. "This was a research-grade test that was not approved, not submitted to the FDA [Food and Drug Administration] … there was a small number that we have greatly surpassed in a very short period of time."
The WHO test, which adopted a German test as its model, was developed soon after Chinese researchers publicly posted the genome of the coronavirus in January. It shipped millions of tests to countries around the world, but generally only those without the capability to develop their own.
The U.S. developed its own test around the same time, but manufacturing and quality control issues soon set it well behind the WHO.
CDC officials acknowledged that one of the three components of the initial test were faulty, but it took weeks before the agency approved a workaround.
Public health experts and some governors have also said bureaucratic red tape around approvals slowed the development of new tests in the U.S.
Administration health officials have been loosening regulations, and on Monday night the FDA said it would allow states to take responsibility for tests developed and used by laboratories in their states, without involving the federal government.
Deborah Birx, a State Department official coordinating the White House coronavirus task force, told reporters that the testing delays were due to the rigorous scientific process involved in approving U.S. diagnostic tests.
"We were adamant about having a high quality test based on our commercial vendors," Birx said. "Over the next few months you'll begin to see that other tests that were utilized around the world were not of the same quality, resulting in false positives and potentially false negatives."
President Trump then doubled down on the defense.
"So number one, nothing was offered, number two, it was a bad test. Otherwise, it was wonderful," Trump said.
Congressional Democrats have demanded the administration answer questions about why the WHO test was not used, but have not received a response.
During the Democratic presidential debate on Sunday, former Vice President Joe Biden also called out the administration for its alleged refusal to use the WHO test.
When asked on Tuesday about the remarks, Trump said Biden "made a mistake" by saying that the WHO offered test kits to the U.S.
"I assume he'll apologize," Trump said.
[The Hill]