Trump Refused to Turn Over Giuliani Travel Ban Memo by Court-Ordered Deadline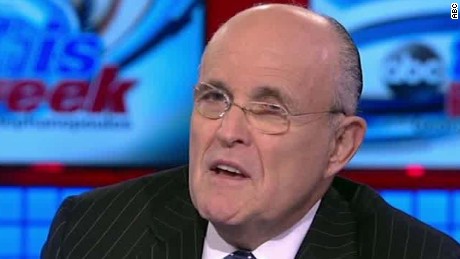 The American Civil Liberties Union (ACLU) on Saturday blasted President Trump for ignoring a court order demand to release a memo drafted under former New York Mayor Rudy Giuliani's guidance that outlined a plan to implement a travel ban without making it seem as if it was directly aimed at Muslims.
A federal judge in Detroit ordered the Trump administration to turn over the memo by May 19, according to reports. The ACLU said Saturday that Trump did not meet the deadline on Friday.
"If, as the administration claims, the Executive Order is not a Muslim Ban, then why is the administration refusing to turn over the Giuliani memo? What is in that document that the government doesn't want the court to see?" Miriam Aukerman, Senior Staff Attorney at the ACLU of Michigan, said in a statement.
The ACLU along with Arab American Civil Rights League (ACRL) challenged the president's travel ban on nationals from several Muslim-majority countries in federal court earlier this year.
According to the statement, both groups will not hesitate to "return to court to compel production of the memo."
Nabih Ayad, founder of the ACRL, argued that the memo will help "shed light on the intentions behind the President's Executive Order."
"And if those intentions support the public statements that Mr. Giuliani made about looking for a legal explanation for a ban on Muslims, the court needs to know this," Ayad added.
[The Hill]