Trump Stands By His 'Muslim Ban' Campaign Rhetoric: 'There's Nothing to Apologize For'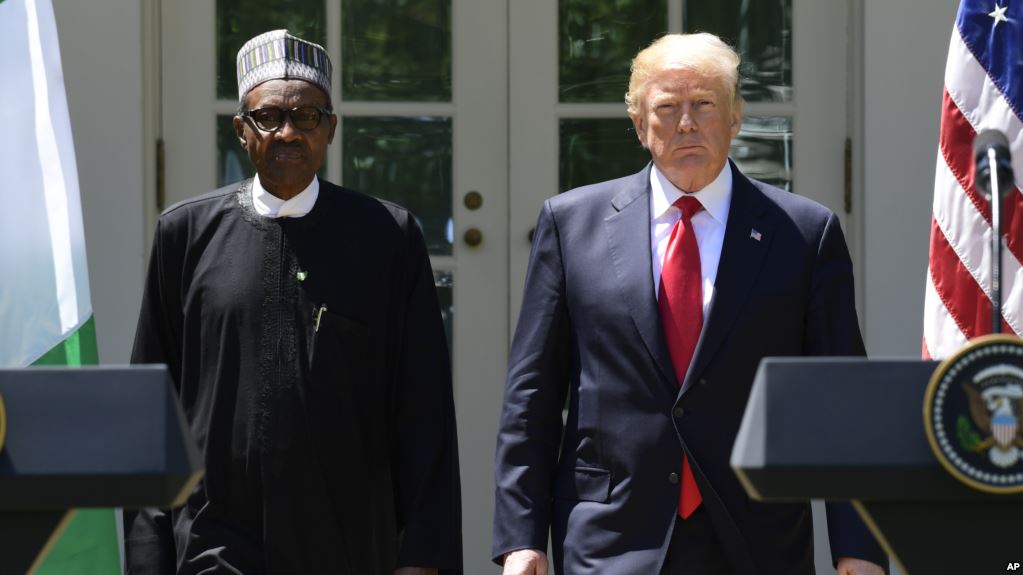 President Donald Trump apparently stood by his campaign calls for a "Muslim ban" in a news conference with Nigerian President Muhammadu Buhari on Monday, telling a reporter he has "nothing to apologize for" regarding his rhetoric.
The first question of his joint presser went to Washington Times reporter S.A. Miller, who pointed out that the opposition to the Trump administration's travel ban in court rests on his campaign rhetoric calling for the ban of Muslims from the U.S.
"The lawyers for your opponents said if you would simply apologize for your rhetoric from the campaign, the whole case would go away," Miller noted.
"I don't think it would," Trump replied. "And there's no reason to apologize. Our immigration laws in this country are a total disaster, they're laughed at all over the world, they're laughed at, for their stupidity."
"We have to have strong immigration laws," Trump continued. "So I think if I apologized it wouldn't make ten cents of a difference to them. There's nothing to apologize for. We have to have strong immigration laws to protect our country."
Despite the administration's claims that its immigration ban on seven Muslim-majority countries is not a ban on Muslims, it has struggled against opponents in court cases who use Trump's campaign rhetoric calling for a "Muslim ban" against him.
[Mediaite]
Media
Pres. Trump says he will not apologize for campaign rhetoric involving travel ban: "There's nothing to apologize for." https://t.co/NkJuIoh4fP pic.twitter.com/chQhaCNQpo

— ABC News (@ABC) April 30, 2018